Yoga Classes [Tue & Thu]
Thursday, October 28th, 2010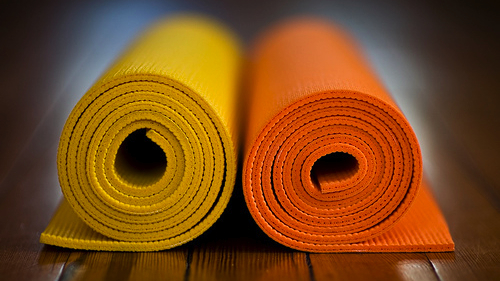 Yoga at Space12
Tuesdays 7am & Thursdays 9am
Space 12 offers community-supported yoga classes twice a week with certified instructor Emili Krantz. Yoga classes at Space 12 use breath and movement to improve strength and flexibility, as well as calm the body and mind. Students of all levels are welcome in every class, and while it is recommended that you bring your own yoga mat, several will be available for you to use at Space 12.
Space 12 Yoga Schedule
Tuesdays: 7am / Thursdays: 9am
Cost: donations, suggested donation $10
Contact Emili for more details.